MEDDPICC SALES TRAINING
Industry Best Practice For
Enterprise, B2B, Services & SaaS Sales
For founders, leaders and all go-to-market roles.
Learn from industry experts in a workshop format to 
acquire new customers, increase deal sizes and close deals faster.
Who is this course for?
This course is suitable to all roles focused on the go-to-market engine of any organisation.
This is a must for founders, salespeople, sales leaders, customer success, pre-sales, business development and marketing roles.
6 hours of presentation & workshop materials to learn MEDDPICC & how to apply to your product or solution.
Best practice documentation, cheat sheets & deal documentation, tried & tested in the field by our experienced sales leaders.
Access to our online learning & templates for ongoing embedding of the methodologies, learning & support.
Our Experienced Trainers & Course Curators
MEDDPICC Foundations Course FAQs
What we cover in the course
In this face to face MEDDPICC course, we cover the background to MEDDPICC, how it fits into a go-to-market motion, and how all roles within the GTM function can benefit from understanding and working with MEDDPICC.
Create your own
MEDDPICC

sales playbook

During this in person MEDDPICC course, we run a number of exercises which help to create your own MEDDPICC sales playbook. 

This playbook can then be used in conjunction with provided templates, in everyday sales examples.
All letters in detail, with exercises
MEDDPICC Foundations Live covers all letters of MEDDPICC in detail, with real world examples which will feed into your own customised playbook which you will create during the course.
The additional letter P can be covered, should you with to learn MEDDPPICC.
Post course support
We provide access to online learning, templates (deal sheets & mutual success plans) & cheat sheets to continue on your MEDDPICC implementation.
121 deal coaching & deal reviews, along with MEDDPICC Masterclasses are also available for your 'MEDDPICC keenos' out there.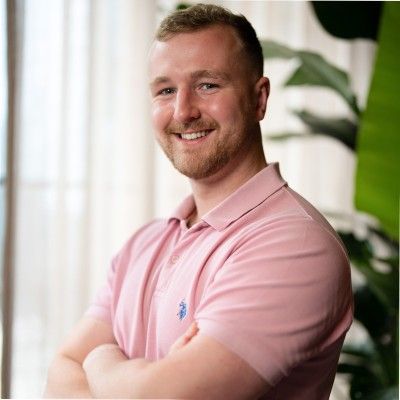 James - Redgate Software
"Mark helped me get a $250K opportunity unstuck. Their MEDDPICC training helped me to come up with insightful, actionable steps. Deal closed. Job done. Awesome."
Download our MEDDIC Foundations Course Guide to find out what MEDDIC can do for your business
Bespoke Courses Available
Bespoke and private onsite or virtual MEDDIC courses are available for larger teams who wish to have a dedicated environment during our MEDDIC courses. Please contact us for pricing & availability.
Contact Us